Who else is in urgent need of a VACATION?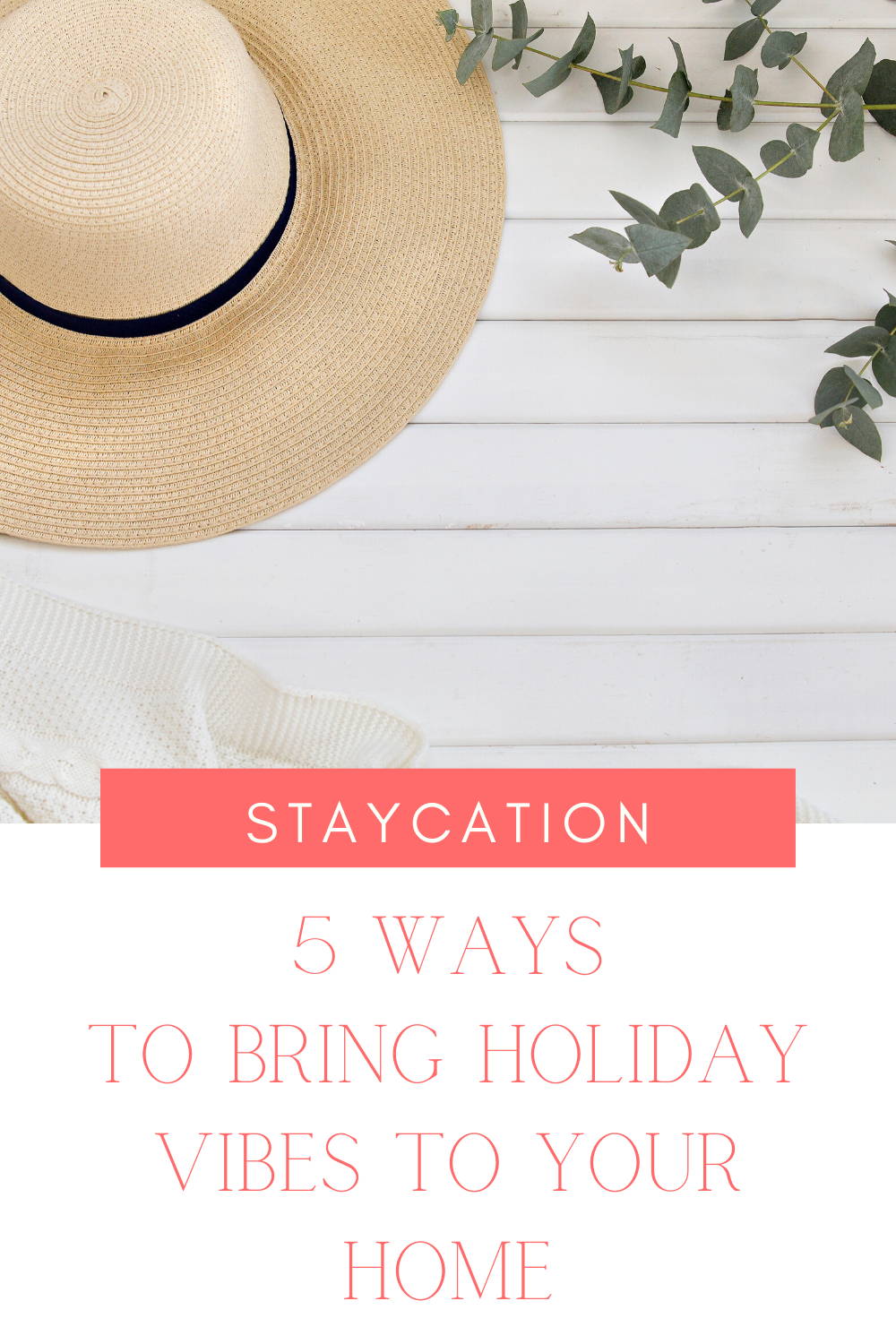 With the whole world turned upside down, and people being urged to STAY at home, going away for a holiday abroad seems less and less likely this summer. But who said that you have to travel far to find relaxation and recharge your batteries? Couldn't we transform our home into our own little holiday resort? It's a definite YES from me!
How to recreate a holiday feeling at home

Create a playlist with your favorite vacation tunes. Whether it is the relaxing sound of crashing waves, the jungle call of some wild animals, or upbeat Caribbean rhythms for your long haul travel experience…
2. Shhh do not disturb, your very own chill-out zone is waiting for you
Grab a throw and some cushions, I love these Macrame style, ones for the ultimate summer holiday feeling and transform your sofa or garden chair into your personal sun lounger. Guaranteed no towel reservation necessary!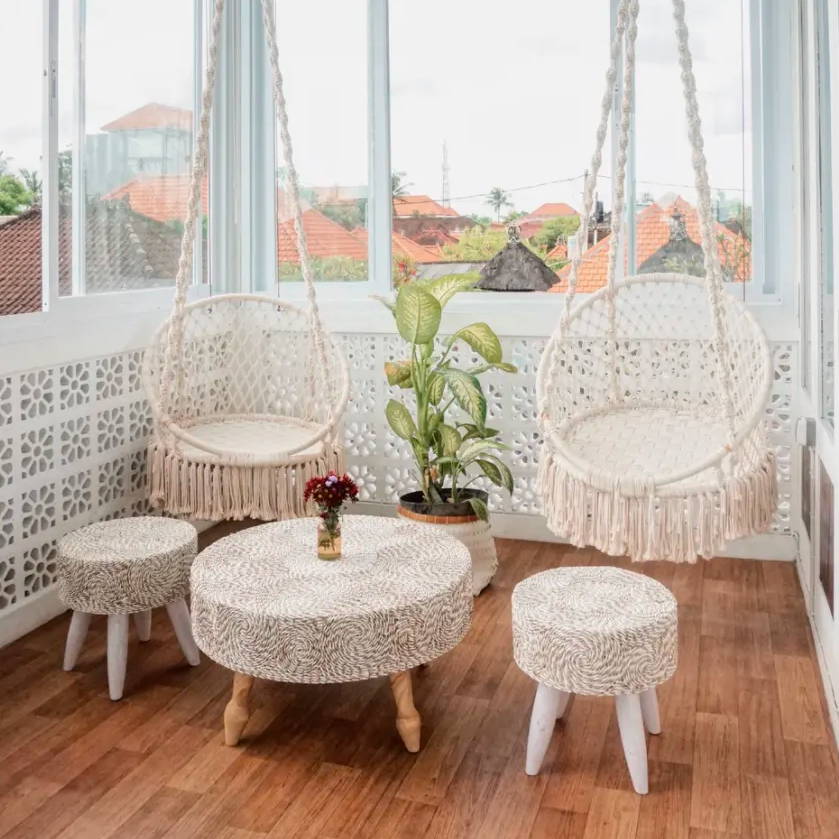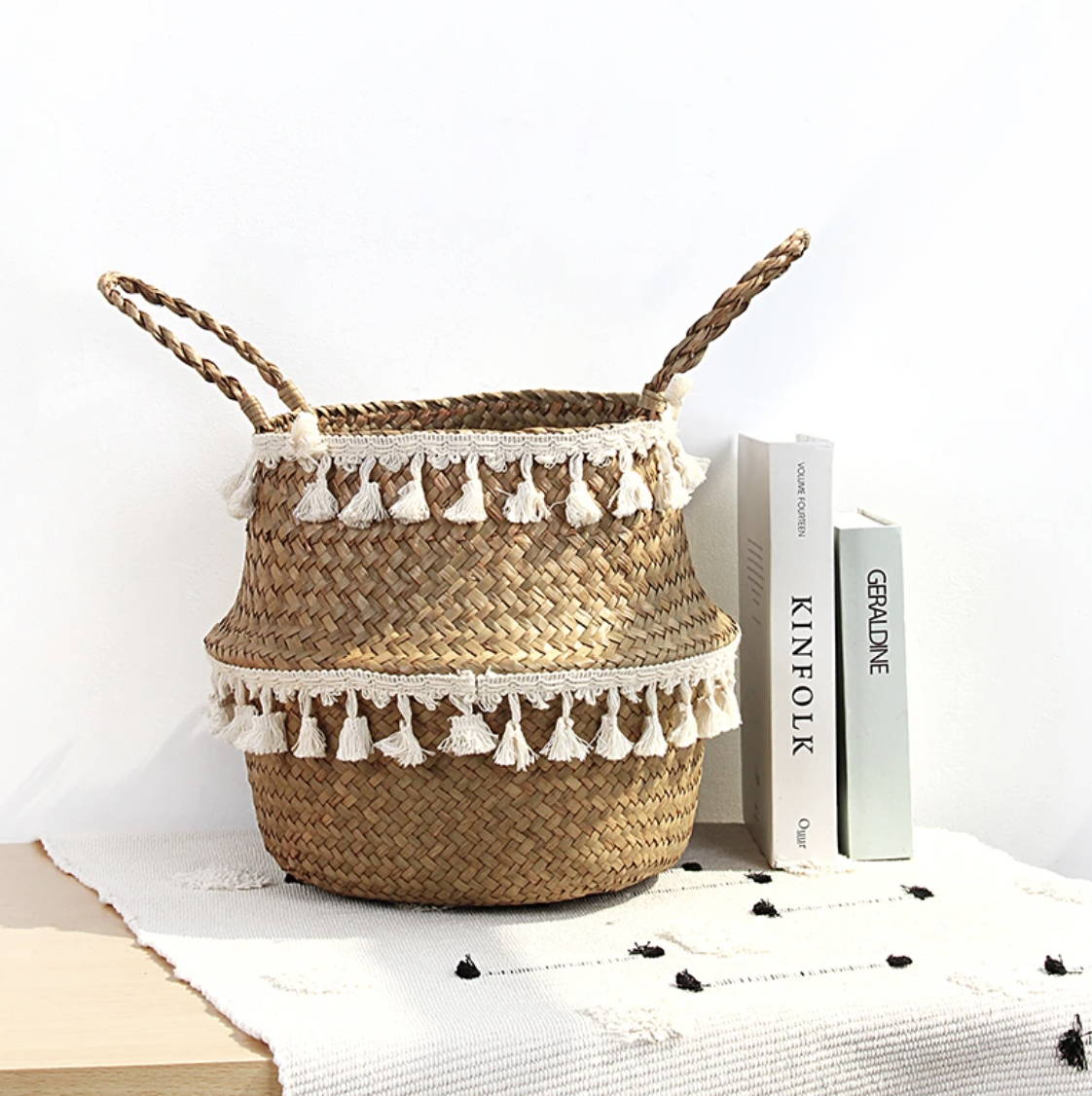 Suncream, a lip balm, something to read, and don't forget your sunglasses! This seagrass basket would make a super cute beach tote. And the best of it: it can be easily changed into handy storage, once your STAYCATION is over.
A room full of greenery can immediately transport you to a country far far away. You can either choose real ones or if you're lacking a green thumb like I do, rely on artificial tropical plants instead. They won't even complain if we forget to water them from all this STAYCATION relaxaaaation…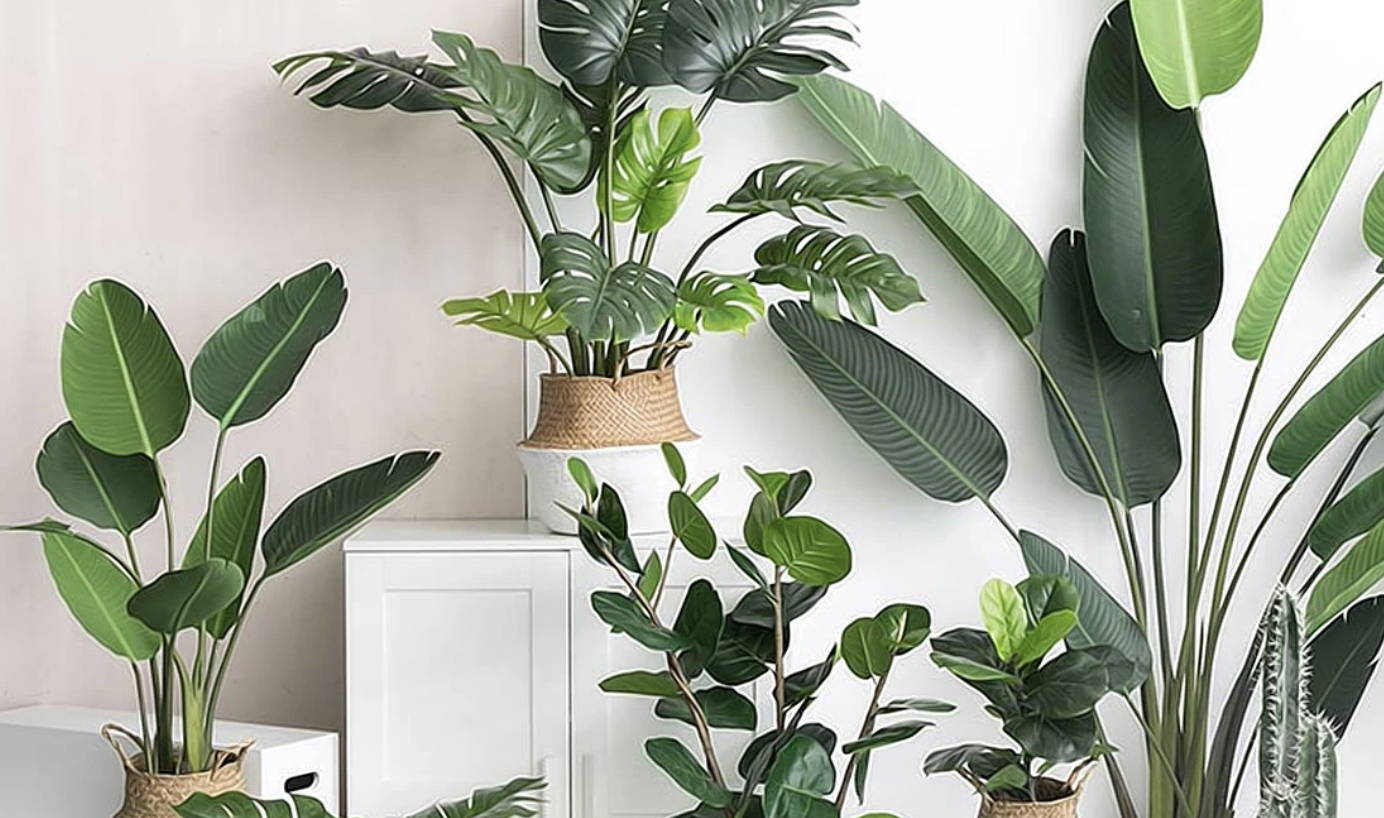 What would a vacation be without some picture memories? Grab your smartphone and take some STAYCATION selfies. You in the desert, you by the sea….  
Tip: Use your favorite snap to create and send online postcards to your friends & family.
Now I'm curious where your STAYCATION is taking you!
I'm feeling a trip to "living room Bali" coming up soon…
Happy holidaying at home!
---
---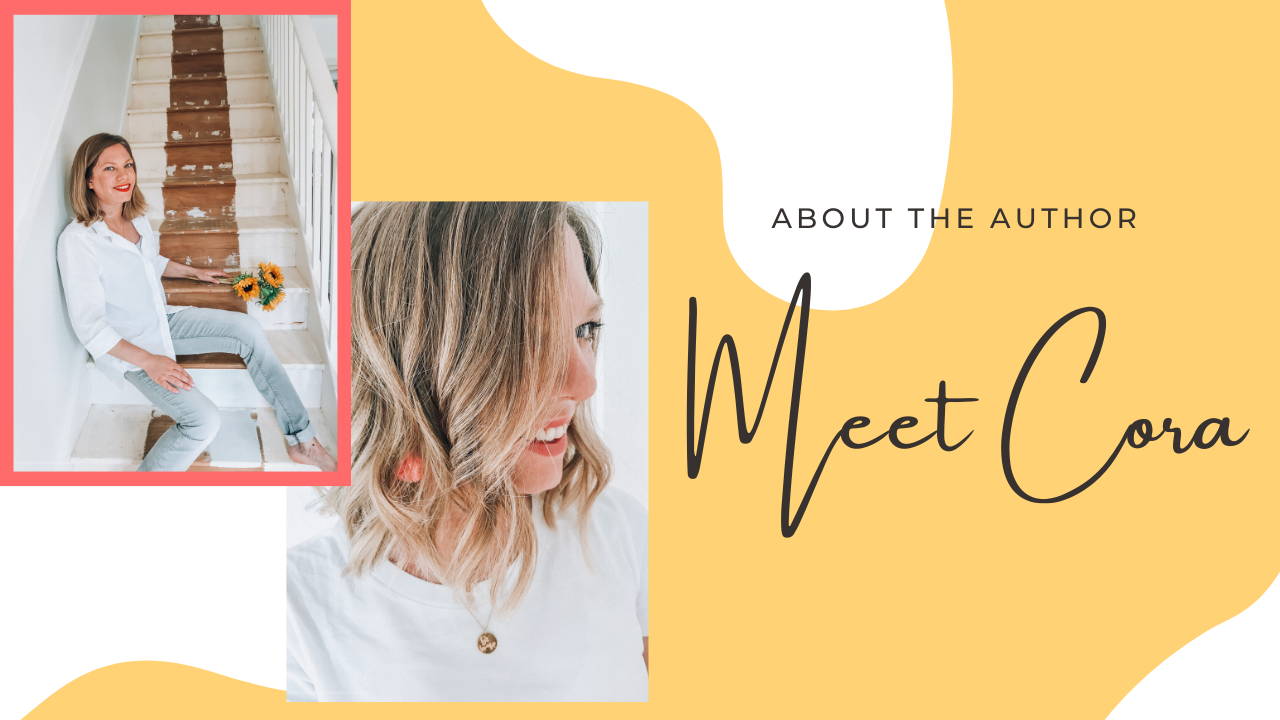 Cora is an avid interior lover and works as a freelance interior & set stylist and writer. Addicted to all things beautiful, you can often find her holding a paintbrush and giving new life to some old furniture.
"I love to upcycle flea market finds and combine these with small shop treasures, to create an individual yet affordable style at home."
She lives in the UK with her husband, where she is currently renovating a 1950s house into her personal dream home. You can follow her creative journey on her Instagram account @haus.no49 and blog www.sukiandpink.co.uk, where she shares interior and DIY tips and tricks with her ever-growing community.
---