Be the Boss dives into the journey of empowered female entrepreneurs. We believe in women coming together to inspire one another creatively and professionally! For this second feature, we talk with Shelly, a professional organizer and designer from "Simplify with Shelly" and Ashley from "Ashley Louis Designs". These women have shown us with a proper plan, you truly can fulfill your dream through hard work, no matter where you are in life's journey!
---
---
---
Meet Shelly! She started her own organization and design business after retiring from a ten year career and has never looked back! She has shown us even through hardships and personal struggles, you can find your own light to take charge to blossom your career!


Q: Tell us about yourself and how you found your passion for interiors, design, and organization.
A: I have always been naturally creative and have had an eye for design. That creative side was displayed in everything I did- from my organizing and decorating my classroom to designing and producing architectural projects. In regards to organizing; as a mother of four, I very quickly learned that organization was one of the main ingredients to a happy home. Over the years, organizing has become one of my strongest skills and something I practice in my day to day life both professionally and personally. But, the designing and decorating is the most exciting part of what I do. Being able to visualize and personalize someone's space for them is the most rewarding feeling.
---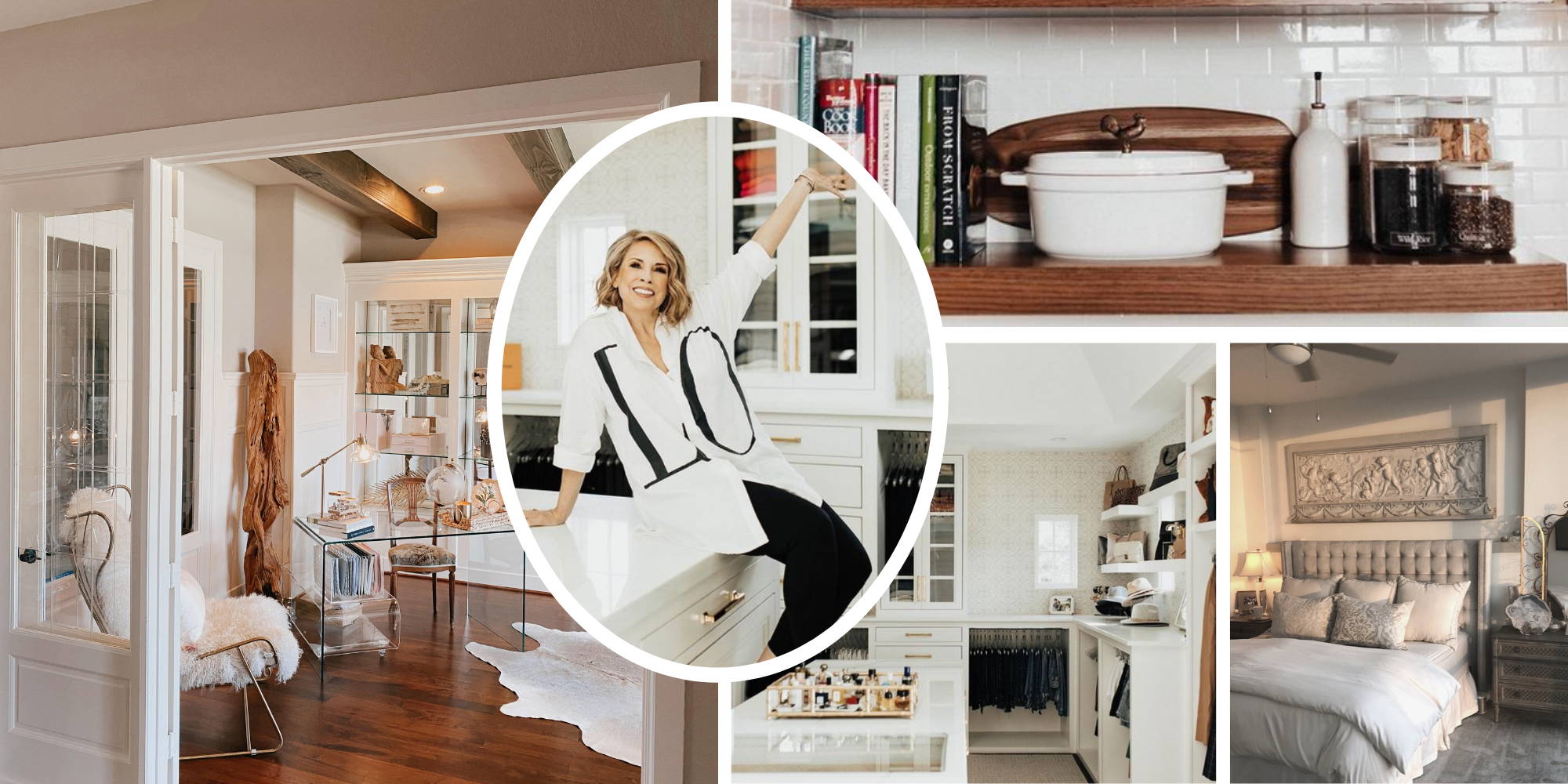 Q: At what point did you decide to turn that passion into a business?
A: Last year, after ten years of owning and operating a commercial interiors construction company, I made the decision to retire. Shortly thereafter, I was diagnosed with leukemia. During that time, I was given the opportunity to really think about what I was passionate about and how I could turn those passions into a hobby or career. I realized the two characteristics that I portrayed and brought me the most joy were nurturing and creating. Whether I was taking care of my kids, helping my students learn or running a business- helping others and being creative are the two things that have always brought me the most joy and starting this business allowed me to combine those passions into a job.
Q: A lot of women feel overwhelmed when trying to start organizing. What piece of advice could you give them?
A: Tackle one project at a time and always start by getting rid of anything that doesn't bring you joy. Marie Kondo once said, "the question of what you want to own is actually the question of the way you want to live your life." If you can minimize your belongings to only the things that contribute to your day to day happiness, organization is less intimidating. I would also recommend either hiring a professional or asking a friend to help you get the tasks done. It's so much easier to complete a job when you have help. They provide a second set of eyes, fresh ideas, personal insight and accountability. And yes, I practice what I preach!
Q: What is your secret to staying inspired/creative in your social media and projects?
A: Do what makes you happy. Organizing and decorating any space brings me joy and never feels like work. It's easy to stay inspired and creative in everything I do because I truly love doing it. And as far as inspiration goes, it's everywhere all you have to do is look.

---
Q: I'm sure a lot of busy individuals and parents find keeping your home organized to be a challenge. What is your favorite organization product you found to help?
A: "Favorite" is difficult because every space is unique as well as how the clients need them to function. But.... if I had to pick, I could narrow it down to two. The first would be a good old fashioned lazy Susan. I can't think of a space they wouldn't work! All brands are great but I particularly like @idlivesimply sold at @thecontainerstore because they have a variety of circumferences and even ones that are double stacked. My second choice would be the 3 tier adjustable shelves by IDesign. These are fabulous for maximizing your space while still allowing you to see what all you have. Just remember no matter what your budget there's always creative ways to help contain your spaces! Get creative and have fun!   
---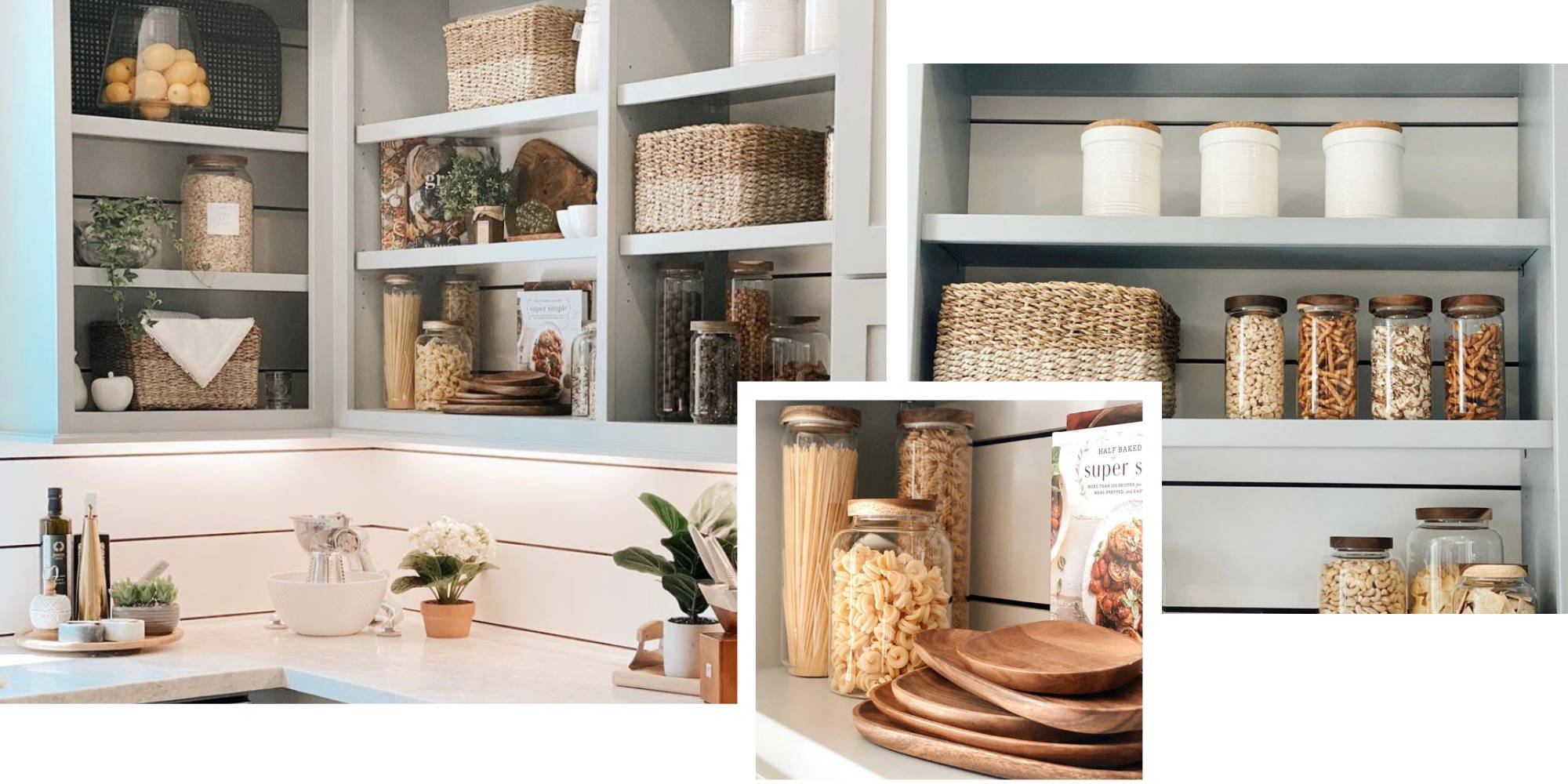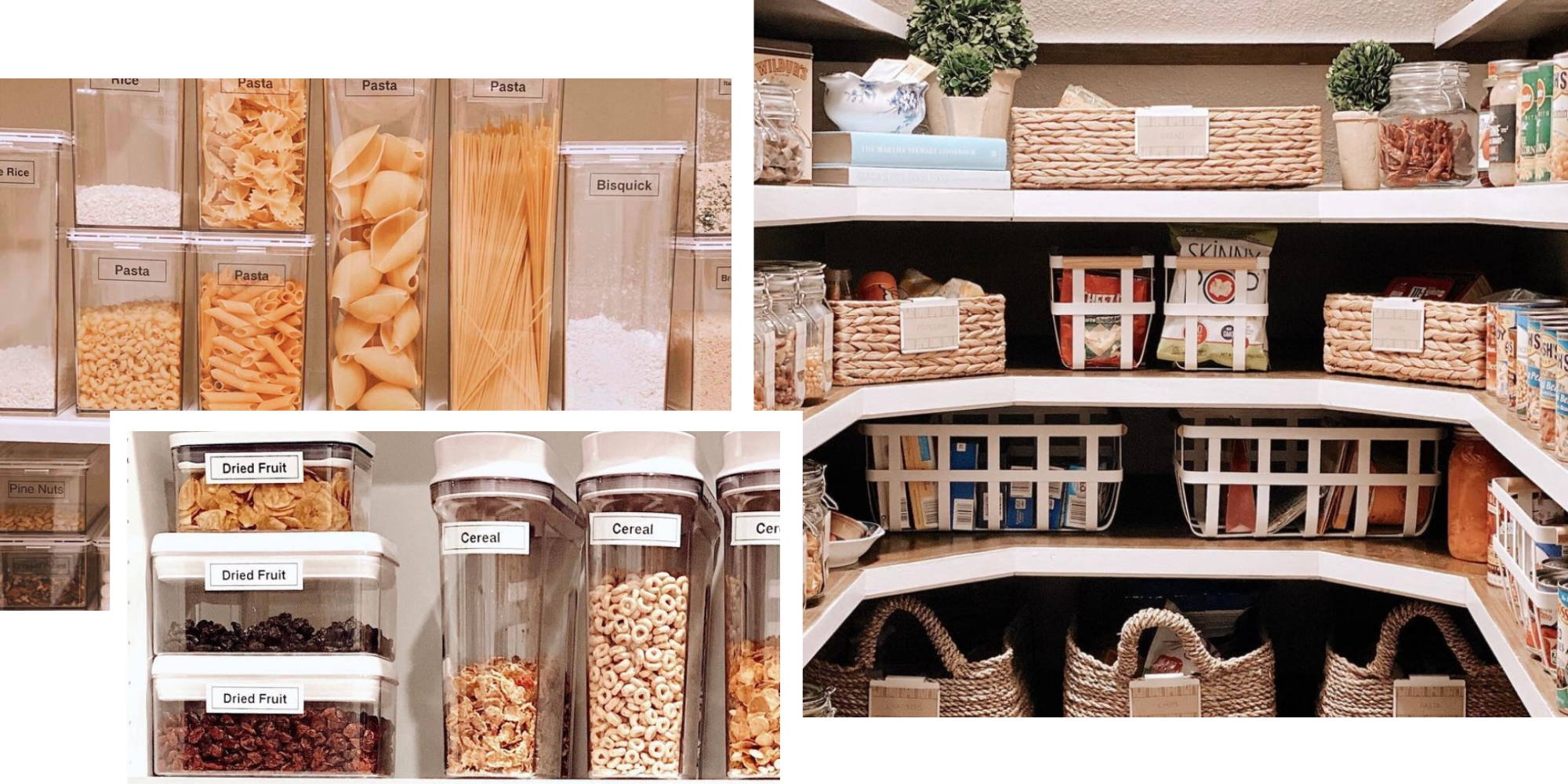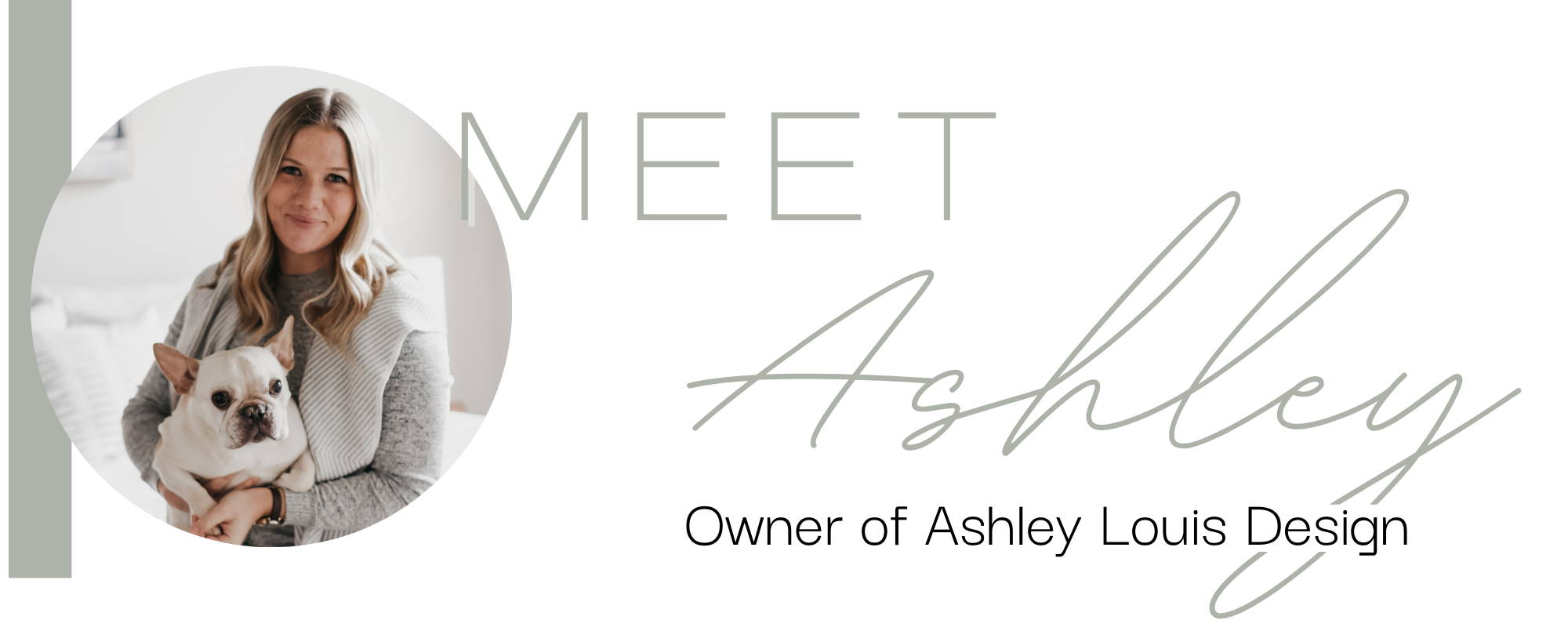 ---
Meet Ashley! She created Ashley Louis Design. Her business's name includes Louis, a.k.a. her adorable Frenchie who helped her get through some tough times. Dog moms can relate!

She has the perfect "eye" for tapping into the emotional component of decorating, and what it means to have a staged home. Plus, she gives us some helpful tips on getting that "staged look" to a home. Yes please!

Q: Tell us about yourself and how you found your passion for interiors and staging.
A: I'm just a Midwest girl who loves all things home and design! I've always had what people call the "eye", but it was put to good use during my own personal home renovation. After that I knew I was destined for a career in the design world, I just didn't quite know how I would get there at the time.
---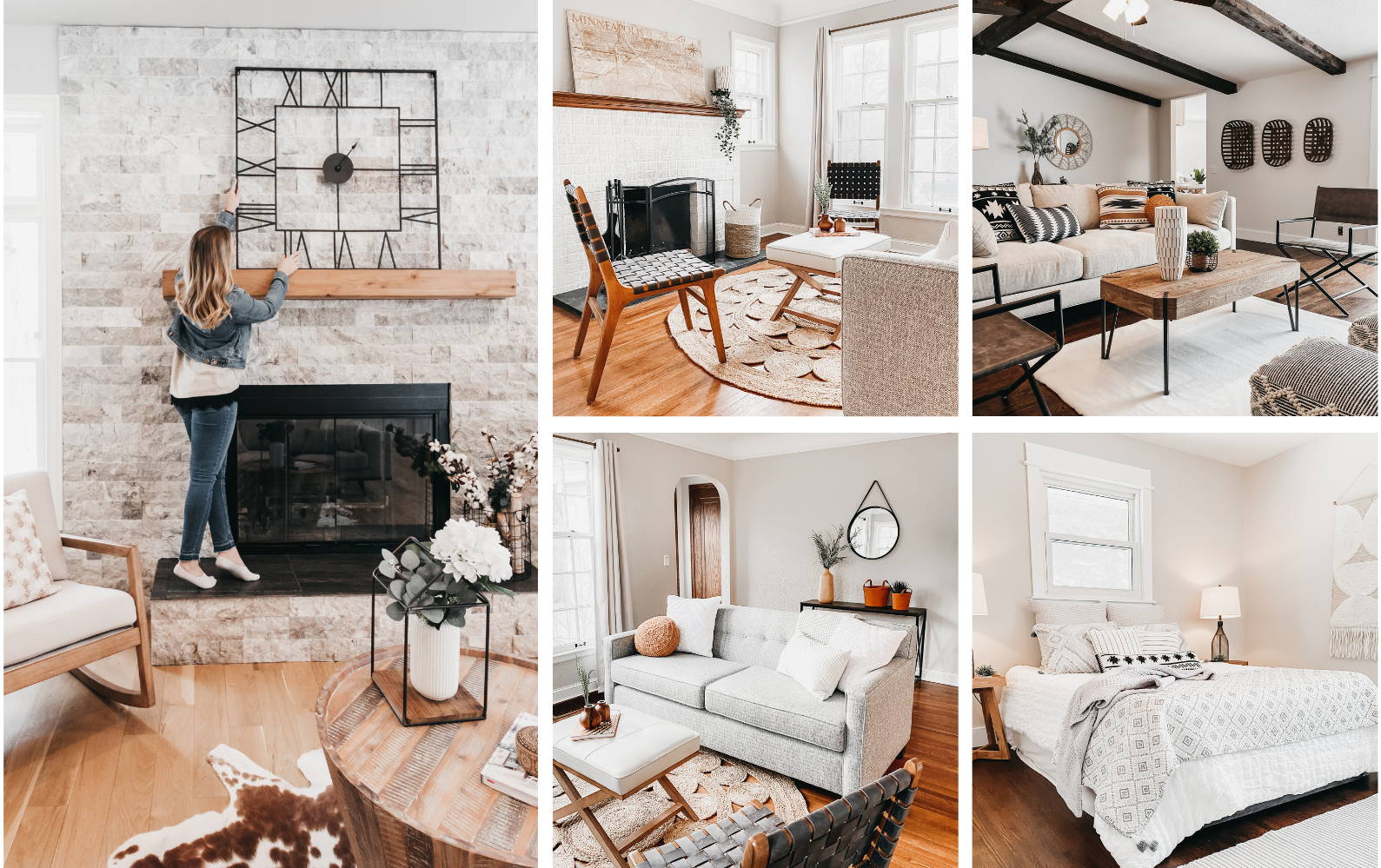 Q: When renovating your home in 2014, what part of that process made you decide to turn to a design career?
A: I honestly loved every aspect of renovating my home (besides painting the kitchen cabinets...NEVER again)! But it was during the interior selections process where I thought to myself "dang if I could make this a career I would be one happy lady". It took me a few more years to get there, but it was always an idea growing in the back of my mind.
---
---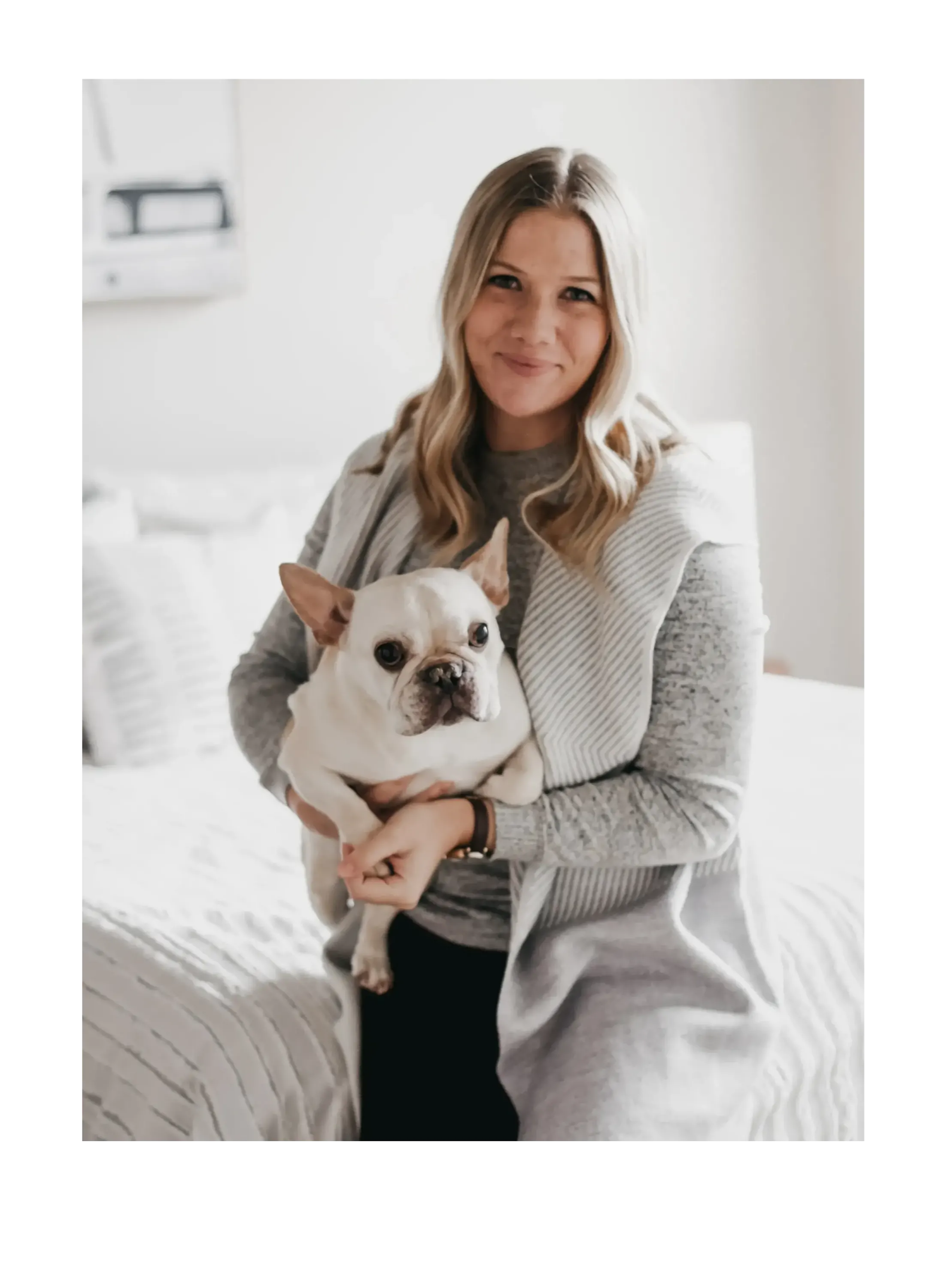 Q: You and Louis are the best design duo! What made you want to incorporate him into your business name?  
A: Louis is my sidekick for sure! It's a little funny, growing up I always wanted a pot belly pig. Obviously in the city you aren't allowed to have pigs, so I switched gears and had my heart set on a French Bulldog. After a really tough breakup, fate brought me to Louis! He's been there for me in more ways than I could ever express (you doggy moms out there get it). Naming half my business after Lou felt like the best way to honor him! It also has a pretty nice ring to it :)
Q: Where do you find inspiration for staging homes/designing?
A: My inspiration typically stems from the property itself. I try to connect the overall vibe of the home with the furnishings/décor and speak to the potential buyer...with staging it's all about the buyer! Another place, honestly, is through this platform. There are so many talented designers, stagers and influencers creating gorgeous spaces, whether at their own home or a client's.
---

---
Q: Lots of people would love to have that "staged" look all the time in their home! Have you found a secret for achieving that with home decor?
A: I think the secret to achieving that "staged look" in your personal home is to purchase pieces that are functional and pretty! It isn't easy keeping an organized home, especially with kids. Two of my favorite functional décor items are baskets and cutting boards. Baskets provide storage for so many household items – blankets, toys, electronics...etc., you can easily and quickly hide things. And I love the look of a wooden cutting board in the kitchen or dining room. They can obviously be used for their original purpose of cutting lol, but they also look great leaned up against backsplash or as a dining table centerpiece.
Q: What piece of advice could you give to other women wanting to start a creative small-business of their own?
A: I have a couple key pieces of advice when starting a small business:
1. Dedication
2. A Plan
3. Connections
Starting a small business is not for everyone. You really have to be willing to work your tail off, especially the first couple years...get ready to lose all your nights and weekends! Having a solid plan or direction helps to keep your focus, which is needed amongst all the chaos of starting your own thing. And lastly having connections or not being afraid to make connections, is so key! You can't be afraid to ask for what you need.
---
These amazing two women have been SUCH an inspiration through the telling of their journeys! Plus have given us several ways to have a home that is both functional and stage worthy. After all, that is what Homeplistic is all about - products to make your life simpler! We have many more exciting boss women lined up for you all, and can not wait for you to see our next feature. Stay tuned!


Want to be featured on our Be the Boss Series? Connect with us!
Thanks!
This field is required
This field is required
This field is required
This field is required
This field is required
---